NEIBA Update (12/28/16)

The Executive Board met on Thursday, Dec. 1, 2016 and here is some pertinent information.

1. Our annual Social at the ABCA Convention will be held Friday Evening at 9:30 on January 6, 2017. Exact room information will be forwarded just before the new year.
2. Our general meeting will once again be held once again in conjunction with the World Coaches Clinic at Mohegan Sun on Friday January 20th, 2017 @ 12 noon. Discounted admission to the clinic is available for assistants. Remember you do not have to attend the clinic to participate in our meeting.
3. Please remember to send your dues if you have not done so already!
4. We are pleased to announce that FRANKLIN, the number one manufacturer of batting gloves has joined us as a principle sponsor and will be offering our membership discounted pricing and direct service. We thank Chris Rodday and the folks at Franklin for their generous support of our association.

5. We are also pleased to announce that UNDER ARMOUR will now be a principle sponsor as well.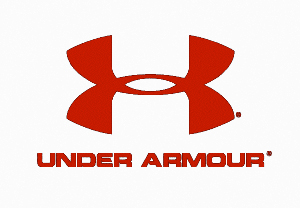 2016 NEIBA Award Winners
Division I Team of the Year: Bryant University
Division I Coach of the Year: Steve Owens, Bryant
Division II Team of the Year: Franklin Pierce University
Division II Coach of the Year: Scott Loiseau, Southern New Hampshire University
Division III Team of the Year: Tufts University
Division III Coach of the Year: Eric Podbelski, Wheaton College
Jack Butterfield Award: Bob Smith, Middlebury College
Kevin Burr Assistant Coach Award: Pete Pasquarosa, Wheaton College
Andy Baylock Distinguished Service Award: Judy Walden Scarafile, Cape Cod Baseball League

2016 Conference Champions
Conference races were decided throughout New England the past couple of weeks.
Congrats to the 2016 Conference champions!
DIVISION III
Suffolk (GNAC)
Salve Regina (CCC)
Eastern Connecticut State (Little East)
Salem State (MASCAC)
Castleton (NAC)
Mitchell (NECC)
Tufts (NESCAC)
Wheaton (NEWMAC)
DIVISION II
Southern New Hampshire (NE-10)
DIVISION I
UConn (AAC)
URI (Atlantic-10)
Fairfield (MAAC)
Bryant (NEC)
Princeton (Ivy)
Navy (Patriot)
Clemson (ACC)
Binghamton (America East)
William & Mary (Colonial)